The Center for Quantavolution held its Annual Conference from June 8th to 11th at the Université Pierre-et-Marie-Curie (Paris-VI), at the Campus of Jussieu in the Quartier Latin.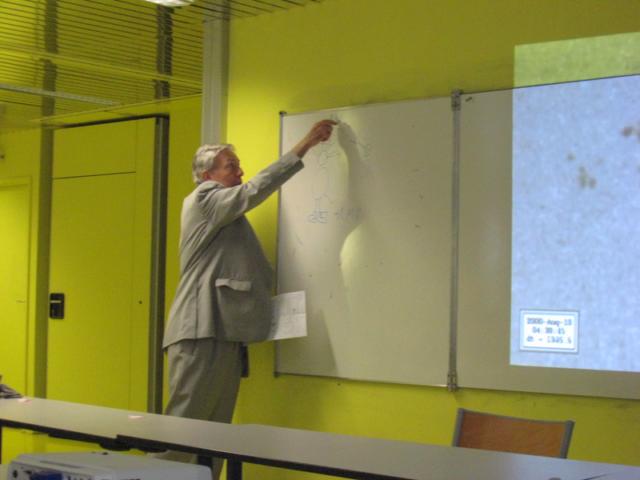 Our thanks go to Pres. Jean-Charles Pomerol, who let us have the use of a nice acid yellow room in the new Atrium building! Here, Dr Laszlo Koertvélyéssy is seen here giving his paper on "No Dark Matter!" 
Go to: Participants
It was a most congenial and stimulating occasion, where bold, wild ideas were extolled, exchanged and tossed about uninhibitedly!
Go to: Papers

The Center for Quantavolution
The Center for Quantavolution was established in 2002 at the University of Bergamo, in Italy, by Prof. Alfred de Grazia and Prof. Emilio Spedicato, and maintains ties with the University and with its Department of Mathematics, thanks in particular to the dedication of Professor Emilio Spedicato and to the gracious welcome of Rector Alberto Castoldi.  The Center for Quantavolution purports to examine and study the new paradigm of the effect of exo-terrestrial catastrophes on the history of Man, of the Earth and of the solar system, and particularly the theory of Quantavolution, the field created and named by Alfred de Grazia, and expounded in his numerous books and on his website.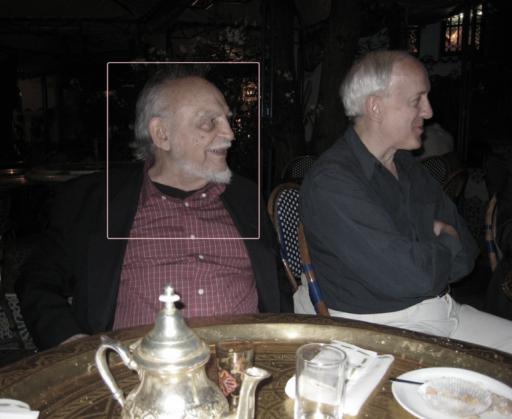 Alfred de Grazia and Stavros Papamarinopoulos
Mosquée de Paris - Salon de thé, June 8th